Our Purpose: A Safer World
At Prosegur we make our world safer by taking care of people and businesses while remaining at the forefront of innovation.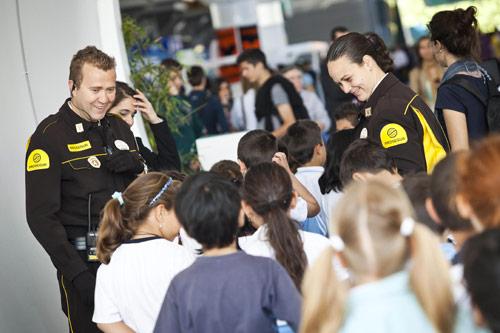 What Drives Us
Every day, we work to secure what our clients value most. From their families to their assets, from their reputation to their networks, from their money to their cloud. And sometimes, we even save lives.
We are a company of heroes and inventors. Our teams have the drive to make their job–and the jobs of our clients–safer and more efficient. We do this through the constant improvement of technology and processes together with a deep understanding of human behaviour.
How We Do It
Throughout our history, we have become experts at managing risk. Our ultimate goal, however, is to erase this risk completely through anticipation, prevention, innovation and collaboration.
We believe that personal and business development is achieved by securing a stable and agile environment. This is what we aim to guarantee for our clients. We take care to ensure that everything runs smoothly, so they can focus on what matters most.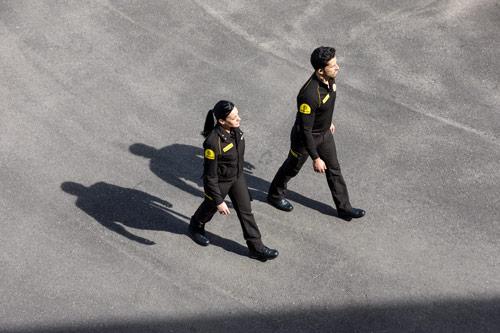 We are passionate about protecting others, whether that means clients, the planet or our colleagues.
We work for people to feel at peace within their physical and digital environment, willing to make an impact in their lives and careers.
We foster empathy and transparency for the sake of collaboration and efficiency.
We believe in emphasising positives, not dangers. We don't play on fears to get our own way.
We only look back if it is to propel us forward. We learn from our mistakes and provide constructive feedback.
We are proud, not arrogant. We are not afraid to state where we excel and are always thrilled to celebrate success and honour our heroes.
We are always looking to improve. We never say: 'no, this can't be done' without suggesting an alternative.
We keep our feet on the ground, our eyes wide open. There is always a better, safer and more efficient way to face a challenge. There are always more questions to ask and more innovative solutions to provide.
We combine our proven track record and the latest technology to keep pushing, not only ourselves, but also the industry forward.
Prosegur Around the World
Our 160,000 team members in 26 countries combine and adapt global best practices to match the unique nature of each market we serve. Click on each country to learn what services we offer.