Is It Possible to Be Everywhere at Once?
With Prosegur's Remote Monitoring service it is. We combine advanced surveillance cameras, video analytic software and live monitoring by our highly trained agents to provide better security coverage of your buildings, lots or remote locations than traditional guarding can usually accomplish. And we do it at the same or lower cost.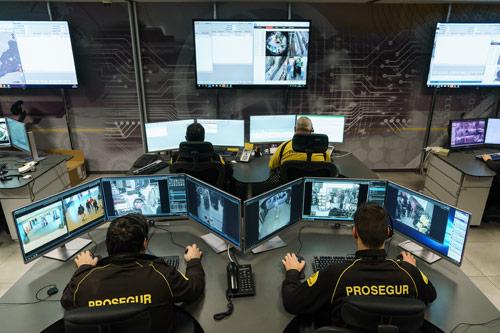 Virtual Patrols 24/7
Connecting to your CCTV cameras from our monitoring center, we conduct detailed patrols of your facilities 24/7/365. During these patrols, our agents will watch your cameras, move those that have PTZ (pan/tilt/zoom) capability and address any unwanted activity. Each patrol is documented with a detailed report.
Audio Intervention that Can Stop Crime Before It Happens
For sites that have audio announcement capability, our monitoring agents can make live announcements to any persons trespassing or exhibiting other unwanted behavior. These "voice-challenges" have been proven highly effective at stopping intruders without having to involve the police. If your sites are not equipped with audio equipment, we can help you upgrade them.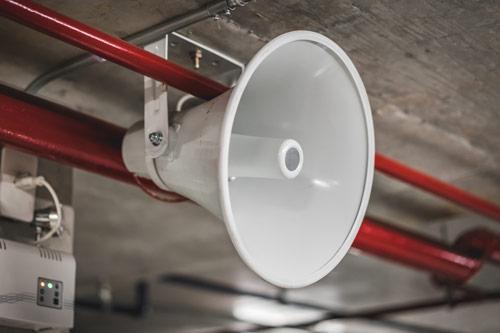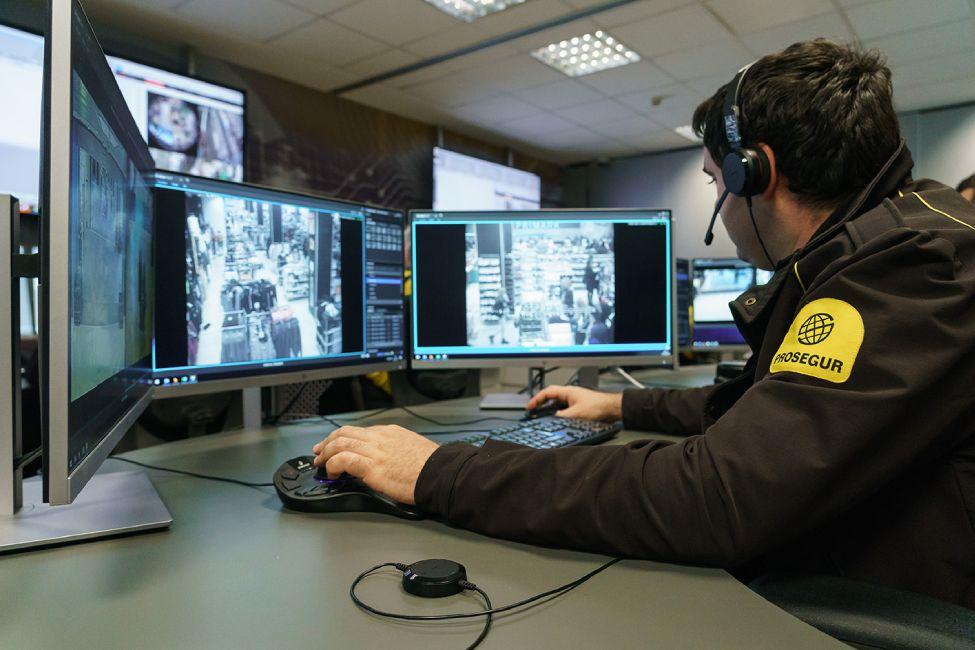 Alarm Verification & Quick Response
False alarms are a nuisance not just for companies who experience them but for regional police forces as well. One important benefit of Prosegur remote monitoring is our ability to visually verify alarms via live video before dispatching security personnel or law enforcement. This saves resources and improves response times.
Easier Entry and Exit Management
Using our surveillance video technology we can manage access control for any type of facility. This includes checking in visitors and staff using video verification, managing key-fob systems, receiving alarms for secured doors and areas, and more. We also provide detailed, accurate reporting on visitor volumes, patterns and potential risk factors.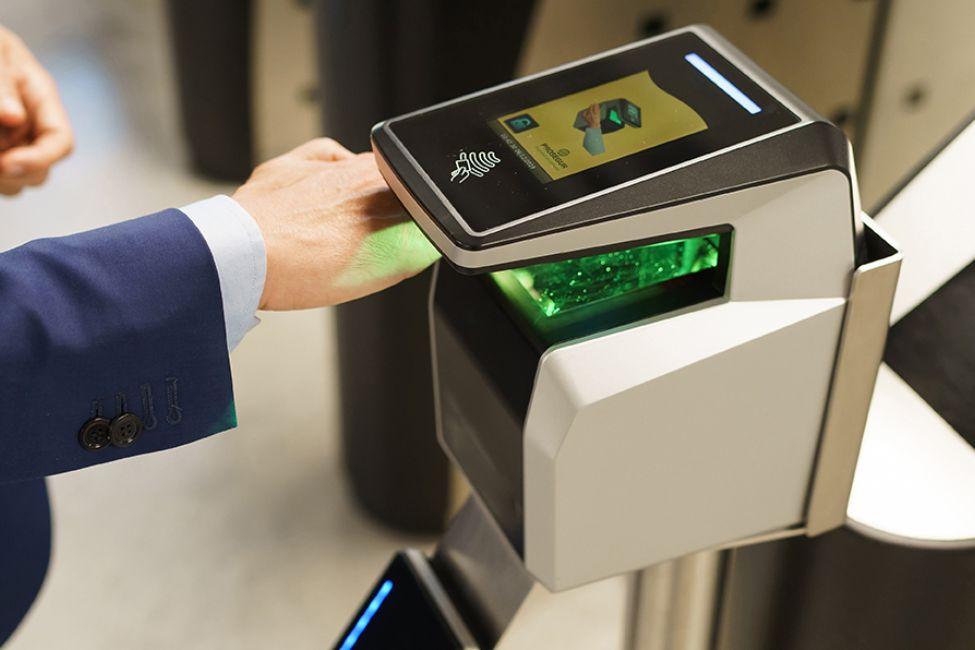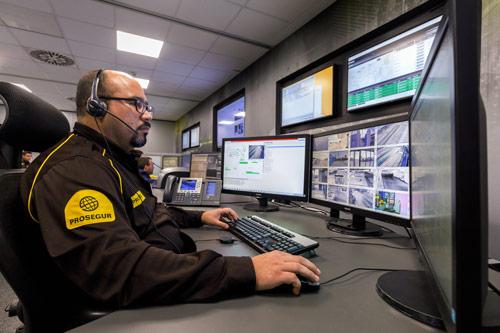 Stronger Perimeter Protection
Using advanced video analytics we provide smarter and better perimeter protection by identifying potential intruders before they try to enter your facility. We can also set up a geofence so that your security cameras watch for movements in a specific part of the facility, or that look for movements in a specific direction.
Remote Video Monitoring Customised for Your Needs
One size doesn't fit all. That's why our remote monitoring solutions are always customised for your specific location, with your particular challenges in mind, and following your security policies.