News
Prosegur Security Opens New Retail Headquarters and Distribution Center in Florida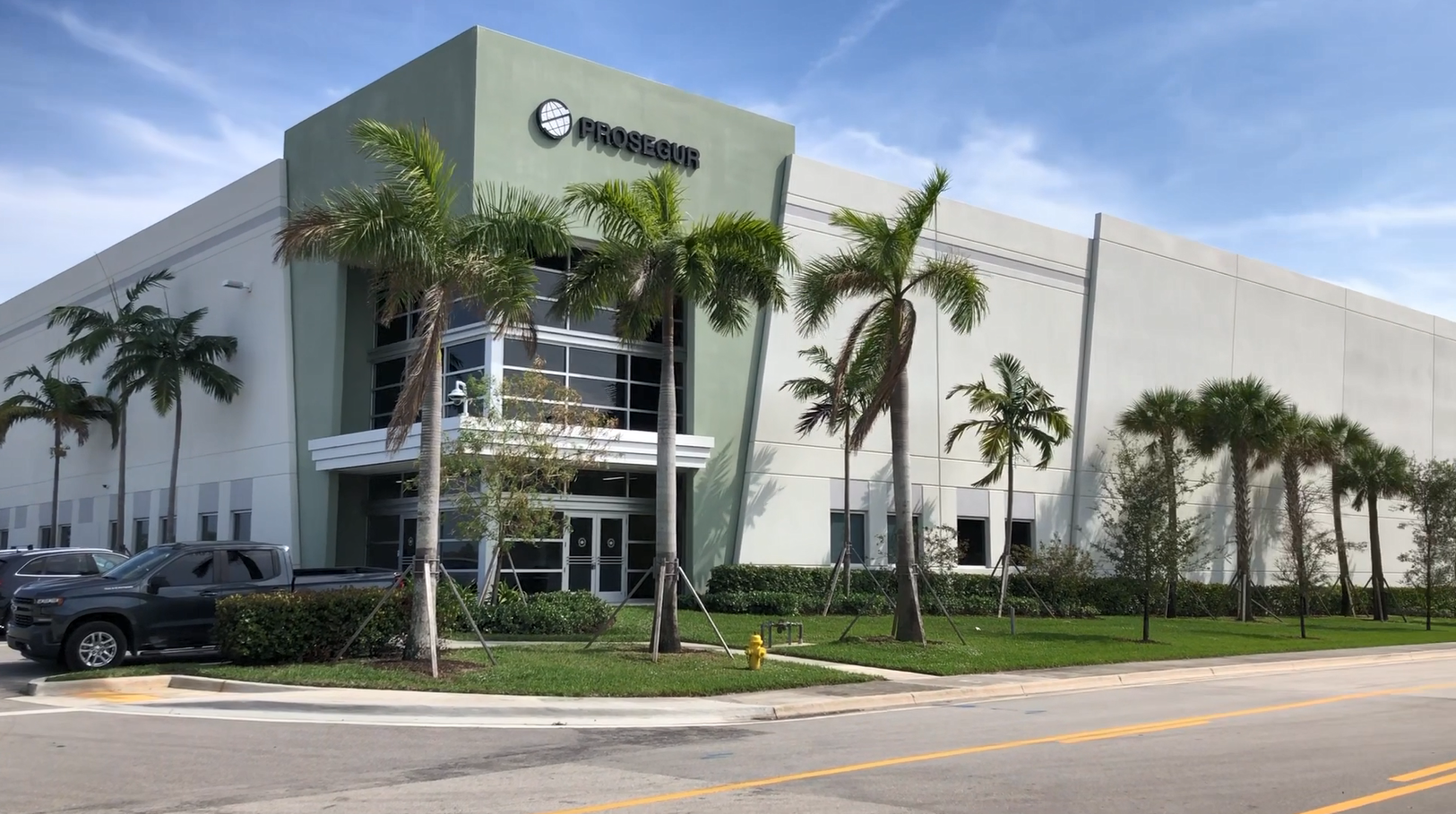 DEERFIELD BEACH, Fla. (February 18, 2021) – Prosegur Security, a global leader in security technology, has opened new headquarters for its retail solutions division in Deerfield Beach, Florida. Located near Boca Raton, the 40,000 square foot facility now houses the company's main distribution center for security products in North America, as wells as the new Experience Center and expanded corporate offices.
"As our retail business continues to grow worldwide, so does the need to always exceed our clients' expectations using state-of-the-art facilities," said Tony D'Onofrio, CEO of Prosegur's global retail business unit. "Opening this large and modern retail headquarters is really an investment into customer service, as it will enable us to showcase our growing retail portfolio and more importantly speed up delivery through improved distribution capabilities during these challenging times."
"This Florida based location will also serve as a regional Prosegur headquarters and feature a comprehensive Experience Center, where current and potential clients can see firsthand the latest in security innovation coming out of our R&D labs across industry sectors we serve, such as retail, transportation, data centers and healthcare," said Matt Sack, the company's executive chairman. "Being at the forefront of innovation is at the core of Prosegur's mission, and with our new space we aim to not just demonstrate that commitment but also to engage and involve our industry partners in jointly creating a safer world through advancements in security technology."
Both D'Onofrio and Sack emphasized the importance of partnerships between Prosegur and retailers, and extended an open invitation to the loss prevention community to visit the new facility and jointly design with Prosegur the future of security and retail.