News
Tony D'Onofrio Named CEO and Managing Director of Prosegur Security's Global Retail Business Unit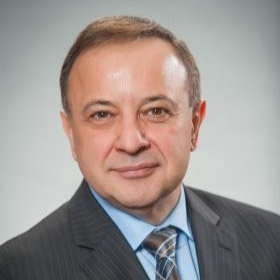 HERNDON, Va. (January 14, 2021) – Prosegur Security, a global leader in security technology, has appointed Tony D'Onofrio as new CEO and managing director of its Global Retail Business Unit. D'Onofrio is a recognized global top 100 global retail influencer and his future-looking articles on retail, security, leadership and emerging technologies are widely shared on multiple platforms in the U.S. and internationally.
"Tony will be instrumental in leading our efforts to expand the reach of our retail solutions on the global stage," said Matt Sack, executive chairman of Prosegur Security USA. "His strong reputation among global retailers and his dedication to always pushing innovation, combined with our technological expertise, makes this a perfect relationship. Tony brings strategic insight, transformative leadership and over 30 years of retail experience to the Prosegur family. We are excited for him to begin this journey with us and we look forward to his leadership."
"Covid-19 has become a highly impactful accelerator of digital transformation trends that were already underway," said D'Onofrio. "The world that the virus leaves behind will include increased implementation of new technologies and services, both of which will accelerate the importance of the loss prevention function. Prosegur is uniquely positioned to strategically partner with global retailers with innovative solutions and people to deliver a more prosperous future of retail."
Prior to joining Prosegur, D'Onofrio served as CEO of TD Insights, a retail and security consultancy firm. He also served as chief customer officer at Tyco Retail Solutions (now Sensormatic), where he managed global customer relationships, marketing, source tagging, and transitioning key security solutions into "as a service" models. His career has spanned both security and information technology companies.
D'Onofrio is a board member and advisor of multiple private equity portfolio companies that focus on advanced technologies, and regularly mentors Silicon Valley, European and Indian start-ups. He also serves as an advisor and boards of retail industry groups such as the Loss Prevention Research Council (LPRC) and ReThink Retail. He holds an MBA degree from Cleveland State University, and a B.A. degree from Case Western Reserve University.